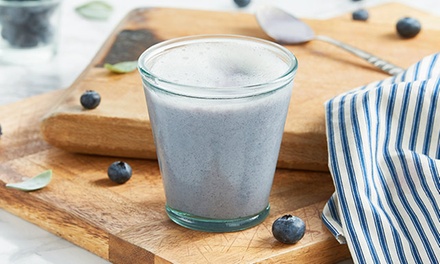 Enjoy three shakes per day in a variety of flavours and manage weight with ease thanks to these meal replacement plans
Price: €26.99
Value: €71.77
Discount: 62%
You save: €44.78
Description

Today's Groupon offers Exante meal replacement shakes, distributed by Exante Diet:
Two-week supply contains 42 shakes in six flavours
Four-week supply contains 84 shakes in nine flavours
Supplied in convenient sachets ideal for home or office
Three shakes a day plan is designed to provide 100% of the recommended daily allowances of vitamins, minerals and nutrients
Aims to support weight management when used in conjunction with a healthy diet
200 calories per serving
Serving includes 17g of protein and 26 vitamins and minerals
Shaker bottle included
Bundle Contents
Two-Week Meal Replacement Mixed Shakes Pack:
Ten chocolate shakes
Eight strawberry shakes
Seven cherries and berries shakes
Six lemon cheesecake shakes
Six vanilla shakes
Five white chocolate and raspberry shakes
Shaker bottle
Four-Week Meal Replacement Mixed Shakes Pack:
14 chocolate shakes
14 strawberry shakes
14 cherries and berries shakes
14 lemon cheesecake shakes
Nine almond vanilla shakes
Eight white chocolate and raspberry shakes
Four vanilla shakes
Four strawberry shakes
Three toffee caramel shakes
Shaker bottle
Please note: contents of the bundle may be subject to change due to stock availability and seasonality.
To ensure we have your most up to date details please add your new postcode to your address details. If you do not know your postcode you can identify it using this link.
Terms and Conditions
Delivery: Free. Allow 8 working days (Monday to Friday).
Using your Groupon: Go to Exante Diet, copy and paste your Groupon into the required field. Place your order before 30.06.2018.
Original value: Based on online price as sold by Exante, checked on 05.03.2018.
Further information: By purchasing a Groupon, you are purchasing a voucher for the products as described above. The order will be fulfilled by Exante Diet. For queries contact: https://www.exantediet.com/contact-us.info. For more information on Direct Checkout, pricing and delivery, see the FAQ.